STUART-IVANOV DUO

Carolyn Stuart – violin
Svetozar Ivanov - piano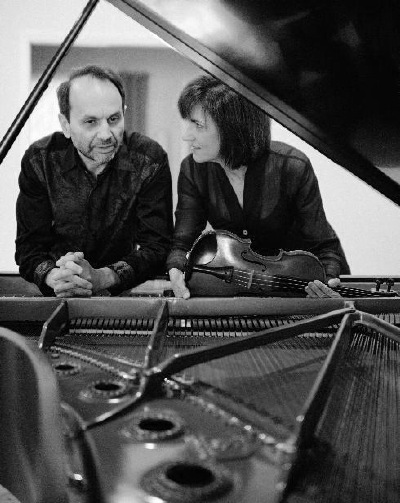 This duo, formed in 1998, performs repertoire of all eras including standard masterworks, recently discovered works of historically significant composers, and new works for piano and violin. Concerts often feature multimedia formats.
Their Compact Disc Nikolai Roslavets - Short Works for Violin and Piano features numerous world premier recordings of this repressed Soviet composer. Fanfare Magazine called the disc "a showcase for Stuart's and Ivanov's musical and stylistic mastery". This year the duo will release another compact disc entitled 1917 - violin/piano sonatas by Debussy, Janacek, and Respighi.
The Stuart-Ivanov Duo has maintained an international performing career since 1999.